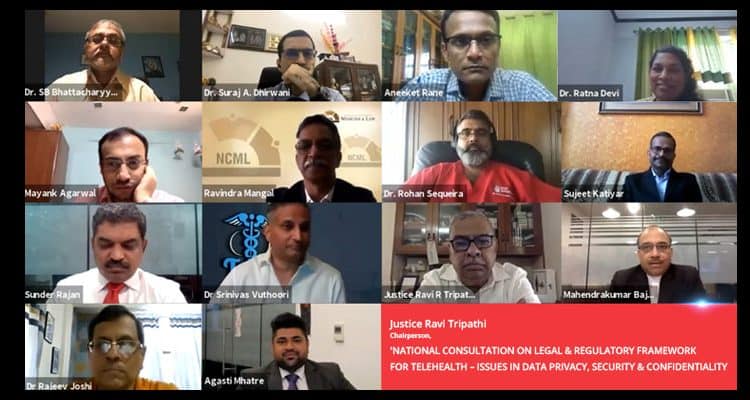 An online National Consultation was held on September 27 on 'Legal & Regulatory Framework for Telehealth – Issues in Data Privacy, Security and Confidentiality' by the Institute of Medicine & Law. Express Healthcare was the media partner for the consultation.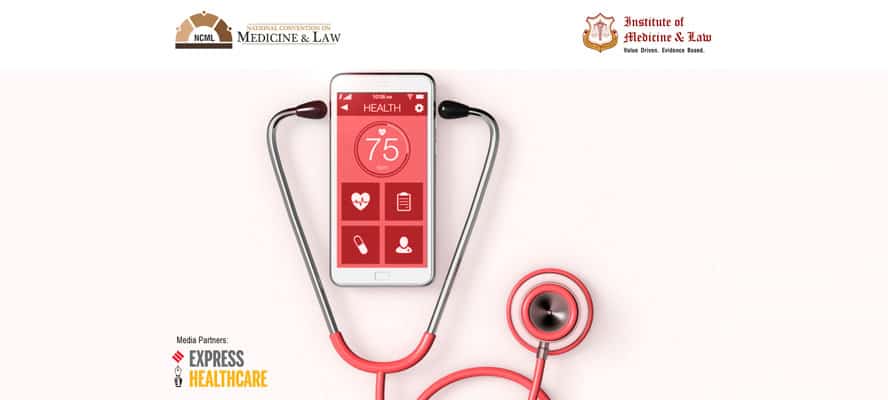 The deliberations were chaired by Justice Ravi Tripathi, Chairman, Gujarat State Human Rights Commission, and former member of Law Commission of India.
The session was expertly moderated by R Sunder Rajan, CEO, Institute of Medicine & Law. Lawyers, doctors, patients-rights groups, and tech entrepreneurs deliberated at length on various issues surrounding data privacy.
The panelists suggested that the following actions are required immediately in telehealth:
Robust mechanism and strong framework for ensuring data privacy and data security
Policy on cybersecurity
Rules on interoperability of data
Uniform set of rules for EHR and technology companies
Immediate updating of data privacy and protection rules, as the current ones are outdated
More clarity on consent
Data breach must be separated from medical errors and other issues
Protection to doctors and other healthcare providers
Law / policy / framework to determine design of tele-consultation platforms
A central body for verifying and certifying apps and digital platforms that engage in tele-consultation services
Design software in such a way that all compliance norms, especially for data-security are built-in
Permitting transactional data, but anonymous data for analytics
Clarity on applicability of telehealth to homecare and e-prescriptions
Doctor friendly and Patient friendly systems, easy to understand and use
Using tele-health to build trust among doctors and patients
Greater transparency in who uses the data, who has access to it, and who is its owner
All members involved in physical healthcare delivery as well as tele-health must be made aware and imparted training in data privacy
The panelists for the event were
Adv. Mahendrakumar Bajpai, Advocate – Supreme Court; Editor Emeritus – Medical Law Cases – For Doctors; Hon. Director – Institute of Medicine & Law
Adv. Aniket Rane, a legal professional with 12+ years' experience as an in-house counsel to different domestic and international corporates; he specialises in legal issues in data protection and data privacy and has published many articles on the subject
Dr Rajeev Joshi, Immediate Past President – Indian Association for Medical Informatics; Health Data Interoperability Professional Certified by HL7 and SNOMED-CT International; Chairman – eCommunication Cell, Indian Medical Association, Pune
Dr Ratna Devi, chair, International Alliance of Patient Organisations, founder, Indian Alliance of Patient Groups and founder board member of NCD Alliance in India
Dr Rohan Sequeira, founder & CEO, Queira Technologies, a cloud based electronic health record & telemedicine platform for doctors and patients; visiting Professor in Medicine – Harvard School of Medicine, Boston; Ex-Hon. Major – United States Army Medical Corps, Battalion Surgeon & Unit in Command
Dr Srinivas Vuthoori, seasoned healthcare executive / physician / serial entrepreneur with a 20+ year history in the US practicing as a hospitalist / internist
Dr Suman Bhattacharya, healthcare informatics expert whose special areas of interest include telehealth, EHR standards, clinical data analytics, and applications of predictive analytics in treatment planning
Dr Suraj Dhirwani, a third generation doctor and a second generation M.D. Homeopath, by choice; involved with two healthcare IT companies (TechnoMedix & ekinwise technologies);
Mayank Agrawal, founder, vCliniq, a mobile phone based telemedicine solution for doctors and a technology entrepreneur with over 12 years of experience
Sujeet Katiyar, entrepreneur and healthcare IT professional with 20+ years of domain expertise in digital healthcare